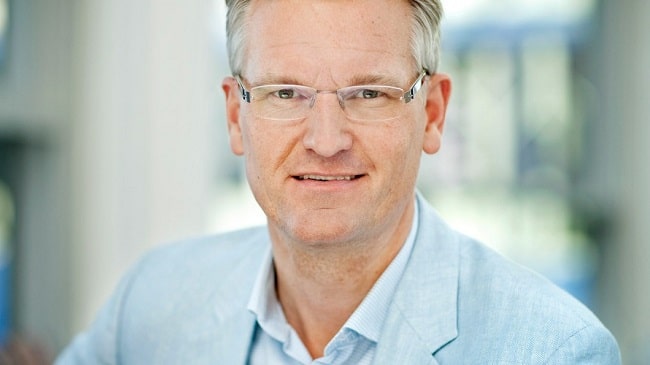 The constructive journalism movement set to gain even more awareness
MARKETING
|
22 ENERO 2019
|
ACTUALIZADO: 28 ENERO 2019 16:00
Constructive journalism gains wider industry resonance as Mindshare Denmark picks up Constructive Institute for one of their pro-bono media project in 2019, prompting a global campaign for awareness.
The constructive journalism movement is a reaction to the increased negative bias and polarization of news, and Constructive Institute works to provide its audiences with the best obtainable version of the truth, whether positive or negative. The goal of constructive journalism is to create a possibility of an informed debate of how to solve and address global social ills.
As the constructive journalism movement grows, media company Mindshare Denmark commits to take it further, choosing Constructive Institute as one of their pro-bono project in hope of changing the future of the media industry – a future for the better.
This year's Global Constructive Conference will feature the very first screening of "A Global Call for Responsible Journalism" to put focus on the importance of trusted news in a world crawling with clickbait and negative news bias. There was no doubt about our choice this year. We selected this project as part of our desire to recreate a more credible and sustainable media image, says CEO Martin Ove Rasmussen, Nordic CEO of Mindshare and Chief Commercial Officer at GroupM, Denmark.
A Global Call for Responsible Journalism from Constructive Institute on Vimeo.
CEO and Founder of Constructive Institute Ulrik Haagerup says about the project, "We are very proud that Mindshare Denmark has chosen to address constructive journalism for their global effort this year. We are addressing the news consumers and urging them to demand a more nuanced and future orientated news coverage. We hope this will build momentum for the movement, the time has come to rethink journalism
The future of global journalism
The Global Constructive Conference is set to evaluate and discuss the future of global journalism facing a historic trust crisis among consumers. In addition to other topics, the speakers and panel participants will talk about revaluating the current news criteria, combating junk news, and the meltdown of trust in democratic institutions. Taking in mind how the internet has fundamentally transformed the way citizens consume news, the conference will examine how newspapers, broadcasting services and journalists need to reflect this change as well.
The conference is an annual conference held by constructive journalism thought-leader Constructive Institute and co-hosted by the Graduate Institute of International and Development Studies in Geneva. The conference is set to take place in Geneva, featuring speakers from Google, United Nations, Oxford University and The European Broadcasting Union.